.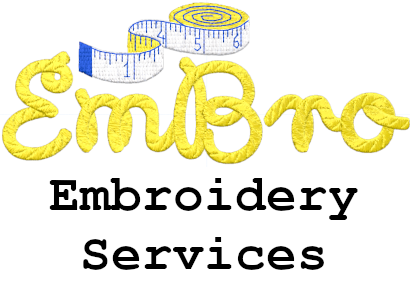 EmBro provides Small Batch Embroidery Services with reasonable prices.
Digitizing Costs is based on Design complexity and in some cases, such as a simple name, will be provide free of charge.
A wide range of thread color and type are available and up to 15 colors my be used in a single design, additional colors will cost extra.
Embroidery work is charged at a rate of $2 "hooping fee" plus $0.13 per meter stitched (1000 stitches = approx 5 meters thread).
Garments or Fabric, at this time, must be provided by the customer.
Please contact Scott at [email protected] with your design to get more detailed pricing and information.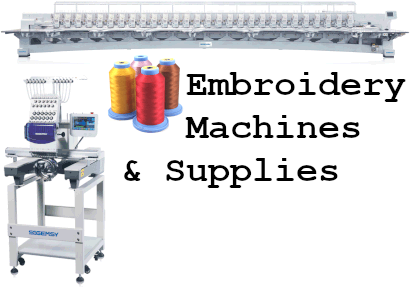 A complete range of commercial/industrial embroidery machines are available from Sewing Perfection Machine Co. as well as embroidery supplies.
For details, catalogues and pricing, please contact John at [email protected]
---